Write us to know about any product
Your feedback and suggestions are important to us. It is through your valuable input that we will be able to further improve our products and services. Please share your thoughts with us below.
Need something unique and valuable for a corporate event? Then get in touch with us and we'll be more than glad to share our existing and custom-made range of dazzling designs.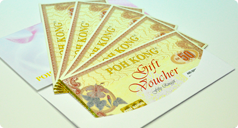 Poh Kong Cash Voucher
If you need a luxurious gift that gives your recipient the flexibility of purchasing what he/she wants, then consider our cash vouchers! It's a gift for all purposes and occasions.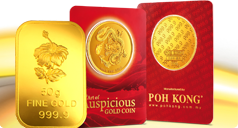 Gold Bar & Coin
At Poh Kong, we also deliver valuable products in the shape of gold bars and coins. These products can also be customised to suit your preferences and are great as a staff reward or gift.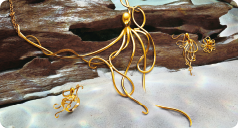 Jewellery & Others
Delivering unique gifts are our specialty. At Poh Kong, we have customised products ranging from necklaces and statues to make any occassion more meaningful.
Write us below to know more:
Report Fraud